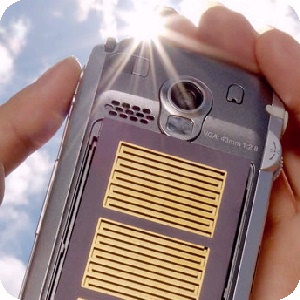 On top of this it would be nice to have more technology to conserve water. How about really tiny dishwashers? I think there is a market for a dishwasher about the size of a microwave, one that fits easily on the kitchen counter.
That covers food and water, but what about health care? Think of all the advances we've had in the last hundred years of medicine. Its safe to assume we will make a good portion more advances in the next 20 years.
Lets take AIDS medicine for example. Anti-retrovial medicine has reached a point where AIDS/HIV is basically cured, but the medicine is quite expensive. Over time however the price of those medicines should come down. Part of the problem is not scientific, but just plain greed. The American pharmaceutical industry is more worried about their stock value and trillion dollar profits than actually treating people.
Outside of medicine new techniques and procedures for curing ailments, surgeries and such are continuing to make improvements. The sad fact however is that many Americans lean towards the quick fix, when in reality what they really need is more exercise and proper diet. Not much can be done to prevent health problems if people don't take care of themselves in the first place.
Extending life span is also within our reach as tests on a variety of hormones like HGH (Human Growth Hormone) show promising signs of maintaining a person's youthful appearance and increases our recuperative abilities. We may soon find a combination of hormones or a drug which allows humans to live significantly longer.
Failing that we now have robotic hearts, robotic limbs and robotic technology is quickly becoming a global industry. Leading the way is Japan where they are already experimenting with robotic soldiers (Mechs), robotic massage parlours and robots for essentially every menial task. Imagine 20 years from now walking into a McDonalds that is 100% automated, voice activated and serves up the food faster than a human could ever do. (Which leaves us humans doing all the jobs which require creative, managerial or maintenance skills.)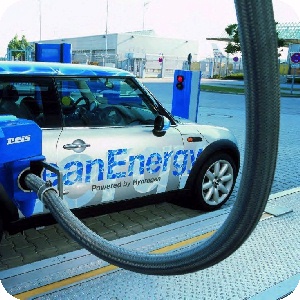 One of the biggest changes we will likely see will be in the automotive industry. Hydrogen cars are coming and within 10-15 years gasoline and diesel cars will be obsolete.
Along with that we can expect cars to get more complicated as GPS, computers, auto-pilot technology and other fancy bits become more common.
60 years ago the fastest road-legal car in the world was the Jaguar XK120. The 120 in the name was for its top speed of 120 mph (193 km/h). In 2009 the fastest road-legal car is the Gumpert Apollo Sport... The Ascari A10, Koenigsegg CCX TGW, Pagani Zonda F Roadster, Caterham Seven R500 and the Bugatti Veyron are arguably just as fast around a race track and collectively have top speeds of approx. 400 km/h (250 mph). What this tells us is that the top speed of road-legal cars has more than doubled in the last 60 years. So in the next 20 years we might expect a road-legal car to have a top speed of 677 km/h (421 mph).
We also should expect to see more variety on the road. Electric bicycles are becoming quite popular and more affordable. I also predict people buying GPS tracking with their bicycles to prevent theft. Right now bicycles are the most popular vehicle of transportation in the world, a total of approx. 1.5 billion bicycles. There is approx. 700 million cars, trucks, motorcycles and other automobiles on the road in 2009. By 2020 its estimated there will be 820 million automobiles.
A Russian company is currently working on a plane that is expected to replace the ol' British Concorde planes (only 20 were ever built, cruising speed of Mach 2.02 and they were retired from service in 2003). The TU-244 being built by Russian company Tupolev has a set goal of Mach 3 and will be set for launch in 2015.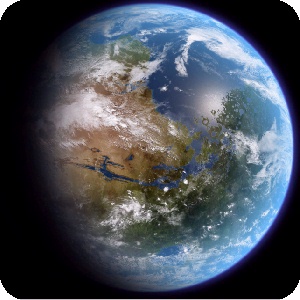 For aerospace there is also the matter of the NASA space shuttle which will be retired in 2010, after 31 years of ferrying astronauts back and forth from Earth's orbit. To replace the space shuttle NASA (and international partners from 15 other nations) are planning to a Crew Exploration Vehicle (CEV) capable of performing the same tasks the space shuttle did, but also of landing on the moon and traveling to Mars as part of Project Constellation.
As of August 2009 we have two functioning robots on Mars: the Spirit rover and the Opportunity rover. By 2012 there will be 4 more missions by the United States, Canada, Russia and China to collect soil samples and send back info to earth. Because Mars' and Earth's orbits are different the optimal launch windows to Mars are every 780 days. NASA has plans to begin terraforming Mars by 2030 and manned colony missions by 2040. Russia and China have made similar claims, but all three are subject to budgetary restraints rather than technology.
In recent years there has also been a significant rise in space tourism and many independent companies building their own smaller space shuttles with plans to ferry people into orbit, give them a tour of a couple hours, and then return back to earth. The technology is there and its certainly profitable, but it doesn't really serve a logical purpose beyond helping to expand scientific research in the field of aerospace.
Conclusions? We are so close to having all the food, water, shelter, medicine, transportation, robots and clean energy we could ever want. With some time and investment we could be living in a technological utopia.
---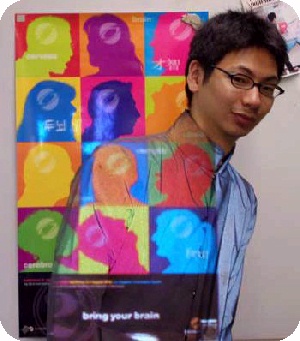 Becoming Invisible
Invisibility has been on humanity's wish list at least since Egyptian times. With recent advances in optics and computing however, this elusive goal is no longer purely imaginary.
Last spring, Susumu Tachi, an engineering professor at the University of Tokyo, demonstrated a crude invisibility cloak. Through the clever application of some dirt-cheap technology, the Japanese inventor has brought personal invisibility a step closer to reality.
Tachi's cloak - a shiny raincoat that serves as a movie screen, showing imagery from a video camera positioned behind the wearer - is more gimmick than practical prototype. Nonetheless, from the right angle and under controlled circumstances, it does make a sort of ghost of the wearer. And, unlike traditional camouflage, it's most effective when either the wearer or the background is moving (but not both). You don't need a university lab to check it out: Stick a webcam on your back and hold your laptop in front of you, screen facing out. Your friends will see right through you. It's a great party trick.
Such pathetic parlor trick demonstrations aren't going to fool anyone for more than a fraction of a second. Where is Harry Potter's cloak, wrapped around the student wizard as he wanders the halls of Hogwarts undetected? What about James Bond's disappearing Aston-Martin in Die Another Day? The extraterrestrial camouflage suit in the 1987 movie Predator? Wonder Woman's see-through Atlantean jet? It's not difficult to imagine a better system than Tachi's. In fact, invisibility that would satisfy any wizard - not to mention any spy, thief, or soldier - is closer than you might think.
US Defense Department press releases citing "adaptive," "advanced," and "active" camouflage suggest that the government is working on devices like this. If so, it's keeping them under wraps. However, NASA's Jet Propulsion Laboratory has published a preliminary design for an invisible vehicle, and battalions of armchair engineers have weighed in with gusto on newsgroups and blogs. As it happens, most of the schemes that have been advanced overlook the complexities of the problem. Invisibility isn't a simple matter of sensors that read the light beams on one side of an object and LEDs or LCDs that reproduce those beams on the other. In fact, such a system would work about as well as the laptop party trick with the webcam's lens removed: Objects right up against the sensors would produce blurry images on the display, but a few centimeters away they'd disintegrate into a featureless gray haze.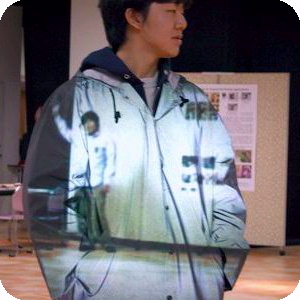 An invisibility cloak, if it's going to dupe anyone who might see it, needs to represent the scene behind its wearer accurately from any angle. Moreover, since any number of people might be looking through it at any given moment, it has to reproduce the background from all angles at once. That is, it has to project a separate image of its surroundings for every possible perspective.
Impossible? Not really, just difficult. Rather than one video camera, we'll need at least six stereoscopic pairs (facing forward, backward, right, left, upward, and downward) - enough to capture the surroundings in all directions. The cameras will transmit images to a dense array of display elements, each capable of aiming thousands of light beams on their own individual trajectories. And what imagery will these elements project? A virtual scene derived from the cameras' views, making it possible to synthesize various perspectives. Of course, keeping this scene updated and projected realistically onto the cloak's display fabric will require fancy software and a serious wearable computer.
Many of the technical hurdles have already been overcome. Off-the-shelf miniature color cameras can serve as suitable light sensors. As for the display, to remain unseen at a Potteresque distance of, say, 2 meters, the resolution need not be much finer than the granularity of human vision at that distance (about 289 pixels per square centimeter). LEDs this size are readily available. Likewise, color isn't a problem - 16-bit displays are common and ought to suffice.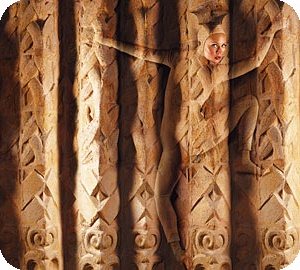 But it will take more than off-the-shelf parts to make the cloak's image bright enough to blend in with the daytime sky. If the effect is to work in all lighting conditions, the display must be able to reproduce anything from the faintest flicker of color perceptible to the human eye (1 milliwatt per square meter) to the glow of the open sky (150 watts per square meter). Actually, the problem is worse than that: According to Rich Gossweiler at HP Labs, the sun is 230,000 times more intense than the sky surrounding it. If we want the cloak to be able to pass in front of the sun without looking hazy or casting shadows, we'll need to make it equally bright. Of course, this would put severe demands on the display technology - LEDs just ain't that brilliant - and it would increase battery size or shrink battery life accordingly. So let's ignore the sun and take our chances. An average TV screen looks blank in full daylight, so we'll need something brighter, more along the lines of a traffic light.
Another problem is response time. Like a TV screen, the cloak's display must be able to update faster than the eye's ability to perceive flickering. It has to register motion in real time without the blurring, ghosting, smearing, and judder that plague today's low-end monitors. A laptop LCD screen isn't going to cut it. A lattice of superbright LED microarrays probably will.
The real challenge however is turning the video images into a realistic picture. The view from a pair of cameras strapped to your body is different from the perspective of an observer even a short distance away. The observer can see things the cameras can't, thanks to parallax - the way the angles change with the distance.