EBay profit surges 52%
Associated Press - April 18th 2007.
SAN FRANCISCO–EBay Inc. reported Wednesday that first-quarter profit surged 52 per cent, trouncing Wall Street expectations thanks to big-spending shoppers overseas and scorching performance of its PayPal electronic transaction division.
Despite lacklustre growth in the total number of listings on the world's largest online auction, eBay earned $377.2 million (U.S.), or 27 cents per share, for the three months ended March 31. It earned $248.3 million, or 17 cents per share, in the year-ago period.
First-quarter revenue totalled $1.77 billion, up 27 per cent from $1.39 billion a year ago.
"It was a very strong quarter across the board," eBay President and Chief Executive Meg Whitman told The Associated Press. She added that the company, which spent $333 million last quarter in a stock buyback program, would repurchase up to $2 billion in additional shares through January 2009.
Excluding charges unrelated to ongoing operations, eBay earned $460.5 million, or 33 cents per share, up 34 per cent from the same quarter last year, when eBay earned $342.9 million, or 24 cents per share.
On that basis, which does not comply with generally accepted accounting principles, eBay was expected to earn $408.72 million, or 30 cents per share, on sales of $1.72 billion, according to analysts polled by Thomson Financial.
EBay shares fell 75 cents, or nearly 3 per cent, to close Wednesday at $34.45 on the Nasdaq Stock Market. After the report was released, shares gained 97 cents in after-hours trading.
EBay Chief Financial Officer Bob Swan raised financial guidance for the year.
The company expects second-quarter revenue in the range of $1.75 billion to $1.8 billion. Excluding special items, it expects second-quarter profit of 31 cents to 33 cents per share.
For the full year, eBay expects revenue of $7.2 billion to $7.45 billion. Excluding special items, eBay expects profit of $1.30 to $1.34 per share. In 2006, eBay earned $1.49 billion, or $1.05 per share, excluding one-time expenses, on sales of $5.97 billion.
EBay, which already owns Internet phone service Skype and portals such as Shopping.com and Rent.com, completed the buyout of online ticket reseller StubHub for $310 million last quarter. EBay ended the quarter with $3.5 billion in cash – but it may not be as acquisitive this quarter, Whitman said.
"If we see acquisitions that strengthen our position in e-commerce, payments or telecommunications, we'll take them – but there's nothing on horizon this very minute," she said.
EBay's most lucrative division is PayPal, which last quarter generated revenue of $439 million, up 31 per cent from the year-ago quarter. The online payment service, which competes against Google Inc.'s Checkout service, had 143 million accounts in March – up 36 per cent from a year ago.
PayPal customers made $11.36 billion in transactions last quarter, up 30 per cent from the year-ago quarter. The division is essentially an online bank that allows payments on eBay and thousands of other sites and between individuals.
During the quarter, 82.9 million active eBay users exchanged $14.28 billion in goods, ranging from pricey real estate and cars to toys and shoes.
EBay posted revenue of $884.9 million in the United States last quarter, up only 18 per cent from the year-ago quarter. But the company took in $883.2 million abroad, up 38 per cent from the first quarter of 2006. International sales now account for about half of total revenue.
The company is particularly focused on cracking potentially lucrative Asian markets. In December, eBay entered a joint venture with Beijing-based wireless Internet company TOM Online Inc. Whitman said Wednesday that the companies will launch a new site early this summer, and it will be operated entirely by Chinese workers and stored on servers in China.
Users posted 588 million listings in the quarter, up only 2 per cent from the 575 million listings in the year-ago period – a far smaller growth rate than eBay typically records.
Whitman said Wednesday she was disappointed with the tepid listings growth. She said it was the result of an ambitious effort to reduce the amount of overpriced commodity items that have increasingly clogged up the site – such as thousands of cell phone chargers, outdated MP3 players and other electronic devices, often with high starting bids and reserve prices.
"I think we made a couple mistakes in the middle of last year. ... We frankly had too many items on the site," Whitman said.
The company has been tweaking seller fees to encourage smaller starting bids, and representatives have been calling individual sellers reminding them to abide by fair-use policies. EBay is taking a more active role in combating the growing incidence of fraud, identity theft and privacy invasions.
Because of the clampdown, Whitman said, the percentage of users who buy items is increasing.
"Conversion rates are going back up, so sellers are seeing more success – and if history is any guide, supply follows demand," she said. "We always anticipated a lag in listings growth. We are not unduly concerned."
The slow growth in listings didn't worry Rick Munarriz, a senior analyst in media, technology and the Internet for The Motley Fool. He said it was a logical consequence of eBay's attempts to purge the site of shoddy sellers.
"Last year, they were a trailer park, and this year they want to be a luxury condo," Munarriz said. "The current users are being milked more, but they keep coming back, so the formula is working."
---

MySpace gets into news business
Associated Press - Apr 19, 2007 03:34 PM
NEW YORK–The popular online hangout MySpace is entering the news business with a feature that lets its users determine what items other members see.
MySpace News brings to a much larger audience the user-recommendation capabilities already available through Digg and Netscape. It also marks the site's further inroads into becoming an Internet portal akin to Yahoo and others.
Unlike Digg and Netscape, which rely heavily on user submissions, MySpace will also scan thousands of blogs and news sites and group results by categories such as sports and politics. MySpace will go further than Google's news offering by letting users vote on items, helping to determine what makes the front or section pages.
MySpace will pull and display headlines from the outside news sites, a practice that contributed to legal challenges against Google. The search engine leader recently reached a settlement with Agence France-Presse and earlier with The Associated Press, although no lawsuit had been filed by the AP.
---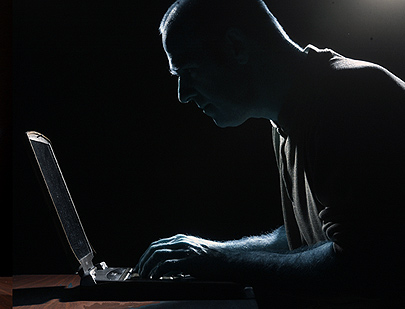 Unplugging Online Creeps
Apr 15, 2007 02:30 AM
Book Review: One Child at a Time: The Global Fight to Rescue Children from Online Predators, by Julian Sher, Random House Canada, 327 pages, $34.95.
The Internet has been likened to the Wild West for its freewheeling lawlessness, and nowhere has that analogy been more apt than with camera-slinging pedophiles. Thousands of friendly, neighbourhood pediatricians, chiropractors, priests, teachers and soccer coaches have been roaming this unpoliced frontier with reckless and lustful abandon for the past 15 years.
If, in the early 1990s, a mere handful were furtively emailing one another snapshots of children, by 2006, hundreds and thousands of men were using webcams to stream live video of themselves raping their daughters for an audience of like-minded "rock spiders," as the Australians call child molesters.
Group approval and encouragement indisputably increased the number of victims, as fathers and uncles and teachers got egged on in chat rooms from voyeurism to direct assault. "You show me your rape, and I'll show you mine." The Web had generated a bona fide crime wave.
Julian Sher's fine and gripping book, One Child At A Time, tells the story of the investigators who set out to rescue the victims – on the fly and with a passionate ingenuity – by teaching themselves how to navigate this uncharted virtual terrain where the criminals roamed.
One such investigator was Det. Sgt. Paul Gillespie of Toronto's Sex Crimes Unit, who explained to Sher exactly what he and his colleagues were up against in the early days. In brief: They were cops, not geeks.
They were used to working the phones and prowling the streets. They barely knew what Google was, and had clunky desktop computers that couldn't begin to analyze or sort or isolate the hundreds of thousands of child porn images being traded before their eyes. Traumatized by the brutality of the pictures and overwhelmed by their volume, Gillespie vented his anger at the world's richest computer baron. In 2003, he fired off an angry email to Bill Gates, saying, in effect, you created this mess, you help us clean it up.
To his surprise, as Sher tells it, Gates read the message and immediately ordered Microsoft Canada executives to meet with the Toronto police. In the ensuing months, the cops and the real geeks worked together to come up with some software that could monitor and match imagery from a vast database of pictures.
The end result was a program called CETS – the Child Exploitation Tracking System – which is now being used in several countries.
When the first little girl was located and rescued with help from CETS, the news "went through the (Microsoft) building in about two minutes – faster than email," Sher quotes executive Frank Clegg as saying. "The passion was just electric."
Indeed, what is fascinating about Sher's book is the degree to which the spread of child pornography has inspired a truly ardent collaborative response, not only in police agencies in dozens of countries, who usually clash with one other over jurisdiction, but also with the private sector. Sher profiles several individuals who work for such companies as AOL, Visa and Microsoft, and who have grown as obsessed about stopping the wave as have investigators.
There is, certainly, a shared sense that while the Internet is a place to make friends, money and reputations, it is also a great gathering in of demonic forces. Pedophiles find one another and so do terrorists. Girls suffering from anorexia seek tips, and starve to applause. Sex tourism gets peddled, drugs are traded, mass murderers openly declare their fantasies in advance. And all of this is entirely facilitated by Google, AOL, American Express, Microsoft and the world's banks. After all, to purchase an ad, as one German man did a few years ago in seeking out a willing victim to kill and eat, you need an email account and a credit card.
On the web, nothing is what it seems.
One of the most remarkable examples of how far investigators have come in the last five years is Operation Wickerman. In the winter of 2006, police in Edmonton, Toronto and Chicago co-ordinated a raid on an Edmonton bungalow, which they timed precisely to the moment when a "kiddievids" site administrator in the deep Web – where no IP addresses can be traced – was online, but in his kitchen getting coffee. They swept in, cuffed him, and assumed his online identity in less than five minutes. None of the other visitors to kiddievids suspected the switch, and after several months "administering" the site and collecting identities, police in a dozen countries arrested dozens and dozens of men.
One doesn't come away from this book with a strong enough sense of why so many men are capable of this most vile behaviour.
Sher has chosen to focus on the good guys.
But it is an important book that ultimately calls on all of us to do what we can – even if it is merely educating our kids, and acting as neighbourhood watch patrollers on the web.